*What's BE TORABERU?*
We are a small travel agency located in Chuo-ward Kobe City.
The company name called BE TORABERU has come from a message summarizing the thoughts of Kobe citizens "BE KOBE, Kobe should be like more KOBE."
TORABERU represents the pronunciation in Japanese of a word "Travel" in English.
"We love people and feelings that are facing new challenges and deliver it as a message in which being proud of such Kobe" -Referring to BE KOBE website.
Following the word, we are proud to challenge new business in Kobe and have decided to re-start the business that our representative started alone from 2017 based here in Kobe.
Regardless of nationality or age, travel-loving staff are able to communicate with customers while enjoying and bringing our hearts closer together because we are a small company.
BE POSITIVE,BE ACTIVE,AND BE HAPPY AT WORK!!
*Company Profile*
Company Name
BE TORABERU CO.,Ltd
Date of establishment
April 1st ,2019
Head Office
Mikoto Building 3F, 5-4-5 Kotonoo-cho,Chuo-ku,Kobe-shi,Hyogo,Japan
Representative
Kaho Watanabe
TEL / FAX
050‐5532-1090 / 050-3588-1414
Office Hour
Monday-Friday 10AM-5PM *Closed on national holidays
URL
be-toraberu.co.jp
Capital
5,000,000JPY
Business Contents
1. Travel services in accordance with the Travel Agency Act.
2. Planning, development and promotion of characters
(Persons, animals and objects with unique names and features).
3. Planning and promotion of regional specialty products and sightseeing spots.
4. Planning, development, production and sale of various products related to the characters.
5. Travel intermediary for travel agencies, franchise business relating to travel services, and consulting services for these.
6. Management of various events.
7. Any other business incidental or relating to the businesses referred to in any of the foregoing items.
Licensed Number
Registered with Hyogo Governor No.3-777
*Our Partner*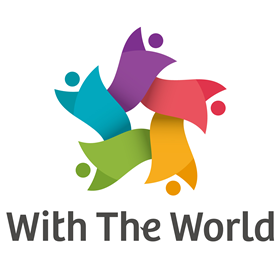 With The World Inc.
https://withtheworld.co/ld
The company, With the World provides the students between elementary school and high school with the learning environment where students can learn by connecting with other students all over the world. To offer this program, we hold online classes once a week to offer them to participate in the international environment from their own school or home.
Our program propositions the plan regularly and in the long run. To offer its program, students could take the overseas training which gives them the opportunities to conduct that created ideas in the local and develop the relationship with other students from the same generation.
Our goal of the company, we hope to produce global leaders who have sociality and internationality.