*Who's KOBAY?*
We want to convey the appeal of Kobe and suburbs to the world more, and we want more foreign tourists to come there!
With that thought in mind, the sightseeing PR character KOBAY was born.
When it comes to talking about our hometown with foreigners whom we met while traveling abroad or who came to Japan, they often referred to "Kobe Beef" when they knew our hometown was Kobe.
Around Japan, no matter where you search, we think you can rarely find the specialty of the region like this product with world wide recognition.
The good news is that the number of foreign tourists visiting Japan is increasing every year.
However, the number of people visiting Kobe is still small, even though it is only 20 minutes away from Osaka, which has the most popular Kansai airport.
Not only easy to access, but there are still many wonderful places which are not widely known, such as hot springs, ski slopes and castles, that are not far from the beautiful town surrounded by the sea and mountains.
Utilizing the modern Japaneseness, by combining unique character culture and the "Kobe Beef", we will spread the charms of Kobe to the world.
*Introducing KOBAY characters*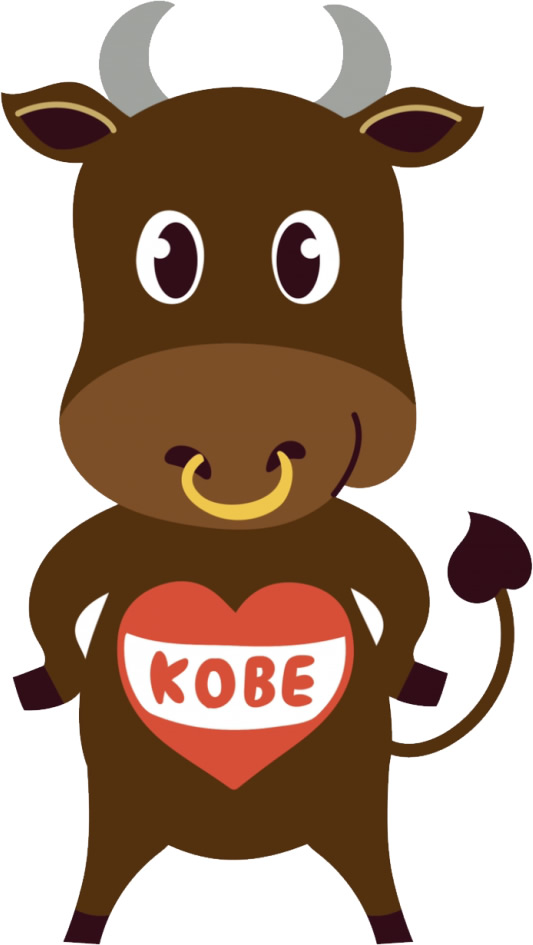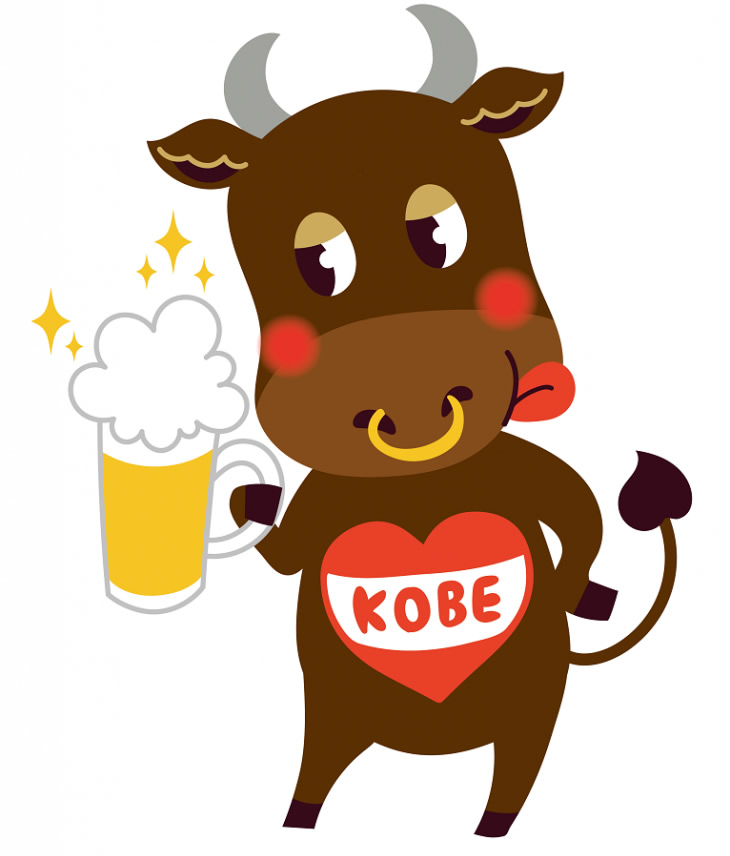 Name

KOBAY *Kobe×Bay

Birth Place

International port town Kobe

Post

A local promotion mascot for the sightseeing Kobe and suburbs

Personality

Open-minded, free-spirited

Hobby

Learning foreign language
*Self-professed multilingual speaker

Likes

Party, Drinking * often having a hoarse voice

Dream

PR of Kobe and suburbs at the Osaka-Kansai Japan Expo in 2025

Purpose of
Birth

Attracting foreign tourists to Kobe and suburbs / Increasing the visibility of the Kobe beef & Tajima Beef
We are showing sightseeing spots around Kobe on Instagram.
Please follow us!
LINE ID:@kobay
instagram@kobayfromkobe
Click here for inquiries for an interview, event appearances,or partnership requests, etc. related to KOBAY.